St Patricks's Day is March 17th, right around the corner. Celebrate the luck of the Irish with your little ones with these cute treats and fun crafts !
Cupcakes are always a hit with my own little one as well as her friends. And if you have some visiting leprechauns, this rainbow cupcake might just have them lead you to their pot of gold !
If you have tiny pasta or couscous lying around (which I always have on hand in the pantry ) and if you have a girl that likes jewelry, then this Shamrock pin is really cute craft to make. Note to self - find a shamrock cookie cutter.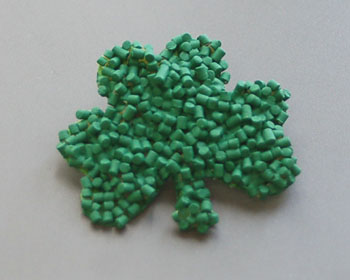 Did you know Leprechauns are Irish elves? Urban legends and folklore say also say they were cobblers and had excellent shoe making skills. What better way to kill 2 birds with 1 stone than to trap a leprechaun and have him make you a new pair of shoes ? Here's a
link
to some cute leprechaun traps.
I know I'll be busy this weekend making leprechaun traps and treats. I'll hopefully be able to post pictures before the treats get devoured.
Happy St Patrick's Day!
XOXO
~Miraz